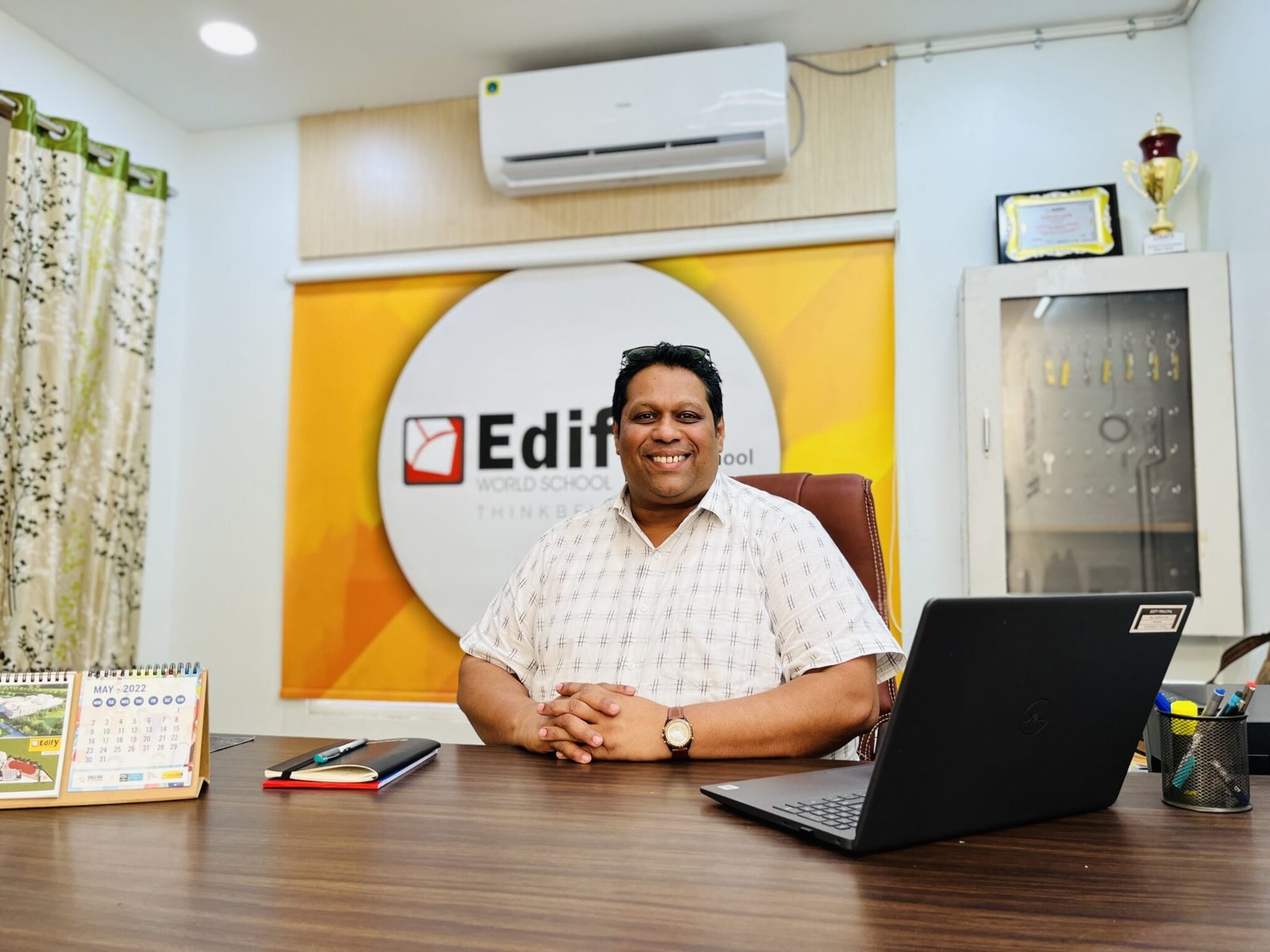 "If a child can't learn the way we teach, maybe we should teach the way they learn."
                                                      — Heather Morlock.
With an academic experience of three decades, Joseph David has been a passionate exponent of lifelong learning and brings expertise in the IB PYP and IB MYP, Cambridge, and English National Curriculum. He has also taught in the ICSE, CBSE, IGCSE and IB curricula. He has been a teacher, coordinator, vice-principal, and head of schools in India, the Middle East, and Africa. Joseph has also worked in Educational Consult, specializing in school improvement, specifically teacher training and developing and delivering CPD to raise teaching and learning standards. Professionally, Joseph has a Masters in English Literature, and History. He is currently pursuing his Master of Education degree from University of the People, California, USA and a Professional Doctoral Programme in Teaching from the European International University, Paris. Joseph has also completed his International School Inspectors training from Penta International, United Kingdom and "Teach like a Finn" course from Finland.
Joseph's academic experience, underpinned by dedication, has ensured that any student in his care will flourish and have every opportunity to develop his/her potential. His vision is deeply rooted in the firm belief that a good education is a pathway to all our students' future to take their place as global citizens of the world. At the heart of this Education is a pursuit of excellence in essential 21-century skills: creativity, communication, critical thinking, collaboration, innovation, and technology.
As an Educational Consultant, Joseph's experience with school improvement in the Middle East has enabled the schools he has worked within to develop their capacity for change to meet the Abu Dhabi Educational Councils Standards outlined in the International Framework for Inspection. Joseph's most recent post was founding Vice Principal of Garden City British School, Al Ain, UAE, one of the Cities outstanding British schools, and Chief Academic Coordinator for Creative Education Service, Abu Dhabi.
Besides the rich experience, most importantly, Joseph comes to Edify World School with the desire to ensure that the school is well known within the community as a school that provides equal opportunities for every child and scaffolds learning to enable children to learn the way they best want to.
With best wishes,
Mr.  Joseph David
Principal,
Edify World School, Kurnool